Everyday Hazards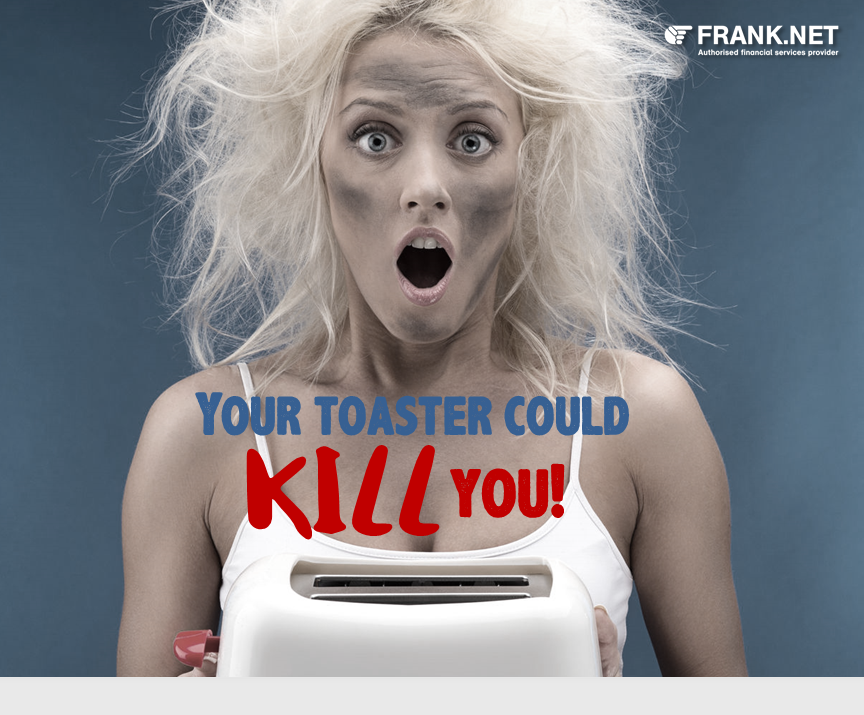 Four surprising household hazards
While you shouldn't spend your time worrying that there's danger around ever corner, it doesn't hurt to be aware of potential hazards that could be lurking close to home. Here are some everyday things you may want to pay a little extra attention to.

Got a rug you're always slipping on? Or an extension cord you're forever tripping over? Falling is one of the leading causes of home injuries – and according to the World Health Organisation (WHO), falls are the second leading cause of accidental death worldwide. With that scary statistic in mind, make sure your stairs have suitable rails or bannisters in place, don't leave clutter lying around on the floor, and be extra careful when getting in and out of the bath or shower.

If you're not the fastidious type, you may be growing a family of lint balls in your tumble dryer. A build up of lint can be a fire hazard – so much so that tumble dryers are reported to be responsible for thousands of fires each year. So, get into the habit of cleaning out your lint filter each time you use your dryer.

If getting your hair into some semblance of order is one of the last things you do before you dash out the door in the morning, make sure you switch off your flat iron – and if it's still pretty hot, don't leave it on a combustible surface like a carpeted floor or your bed.

When it comes to this innocuous home appliance, burnt toast might be the least of your worries. While stats are hard to come by, it's estimated that toaster fires and electrocutions are responsible for over 700 deaths worldwide each year. Common sense tips for using your toaster safely? Clean out crumbs regularly, unplug it when not in use, and never use a knife or any other implement to pry out stuck toast without unplugging it first.
While you can't predict how you'll meet your end, you may want to think about what will happen to your loved ones once you're gone. FRANK.NET offers no-nonsense life insurance of up to R10 million. To find out more, let us call you back or get a quote.