April Fools' Day 101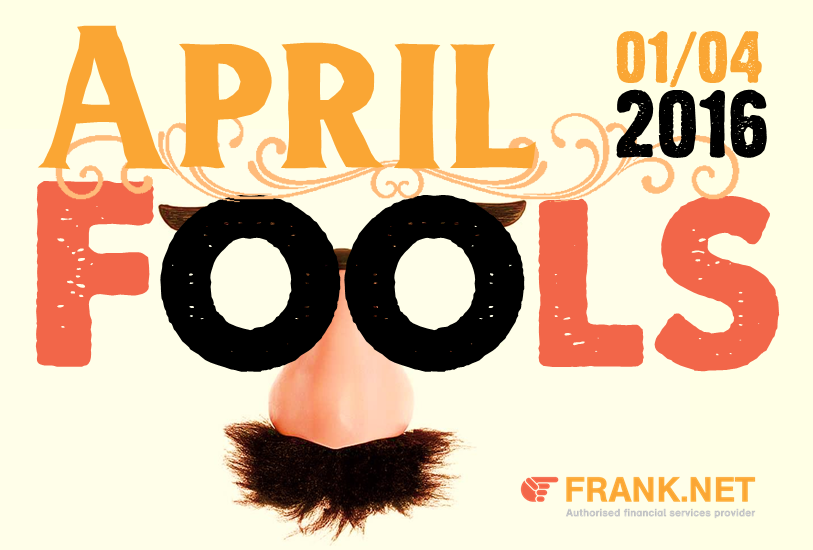 Every year, thousands of people the world over are taken for a fool on the 1st of April. And over the decades, spaghetti trees, square eggs, selfie sticks for pets and a smartphone that doubles as a chef's knife are just a few of the gems that have caught us out.
The origin of this silly day isn't entirely certain. Some believe that the first reference to April Fools' Day was made way back in 1392 in Chaucer's The Canterbury Tales, while others believe it is linked to springtime celebrations such as Hilaria which was celebrated by the ancient Romans on the 25th of March.
Still others believe the day is linked to the decision by Pope Gregory XIII in 1582 to introduce a new calendar. The move meant that New Year's Day would no longer be celebrated on the 1st of April, but rather on the 1st of January. Unfortunately, some poor souls didn't get the group WhatsApp, while others refused to adopt the new calendar and as a result, kept up their New Year's celebrations on the 1st of April. As payback for their foolish behaviour, these individuals were sent on fools' errands – tasks with zero chance of success.
South Africa has embraced the April Fools' tradition over the years and has a number of standout pranks to show for it:

The Star newspaper had unsuspecting consumers scurrying to call local furriers in 1980 when they broke a story about an illicit ring that was breeding rats and passing off their pelts as mink and other furs.

Kulula took April Fools' gags to new heights in 2012 when it announced the advent of new water runways in an effort to 'curb rising airport traffic congestion and high airport taxes'. The sophisticated runways would be situated near Cape Town harbour, Durban harbour and Hartebeespoort Dam.

In 2003, Times Live reported a glitch in Sanral's e-toll system. They claimed that its hi-tech cameras were unable to record vehicle registration numbers if motorists drove at exactly 113km per hour. Talk about precision driving.

And last year, in light of ongoing load-shedding, The Witness reported that Eskom and the Health Department were pushing for emergency legislation that would require each household to purchase a PowerUp stationary bicycle designed to convert the energy created by the rider into electrical current.
If you've left things to the last minute, never fear! Here are a few suggestions guaranteed to get a laugh (and, more than likely, payback in 2017):

At home…

Stick a raisin in the toothpaste tube and enjoy a good snigger when a family member squeezes a 'bug' onto their toothbrush

Switch out the salt for sugar or vice versa

Cover the toilet seat with cling wrap

Fill the hairdryer with baby powder – now that's a bad hair day!

At the office...
Swap out the keys on a colleague's keyboard

Surprise your work colleagues with a cake that's actually a bowl covered in icing. Or offer around a plate of biscuits – after you've replaced the filling with toothpaste.

Take a screenshot of a colleague's current desktop and set it as their background. Remember to hide all their icons.

Wrap your colleague's entire work station (and everything in, on and around it) in newspaper. Or cover it in post-it notes.
FRANK.NET offers no-nonsense life insurance of up to R10 million. No jokes. To find out more, let us call you back or get a quote.

Sources:
Time.com
News24.com
Wonderopolis.org
Hoaxes.org