Do singles need life insurance?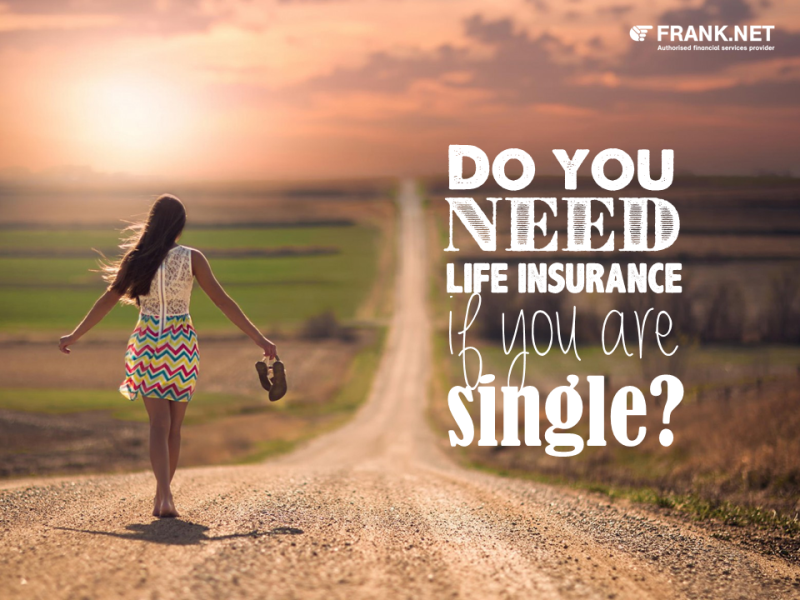 If you're young and single, you're probably not thinking about insurance. Maybe it seems like something you only need to worry about when you tie the knot, buy a house or have a few ankle-biters running around. But there are a number of reasons why you should consider insurance even if you're flying solo. Here are a few questions to consider:

Being single doesn't necessarily mean you don't have someone depending on you for financial support. Perhaps you're taking care of your parents or grandparents, or maybe you have a child to support. In this case, a life insurance policy will help to provide for them in the event that something happens to you.

Do you rely on your income to cover your cost of living and day-to-day expenses? What if you got ill or injured? If you're single and don't have a second household income to help make ends meet, you might want to explore an option like salary protection cover. Essentially a safety net for times when you can't work due to illness or injury, salary protection provides you with monthly payouts that are usually calculated as a percentage of your monthly salary.

If you're young and healthy, you're likely to qualify for the most comprehensive cover at the best rates. But as you get older, your risk profile starts to change simply by virtue of your age. You may also develop a health condition or illness down the line, which may not be covered by insurance unless you already have it in place. So while it's probably not at the top of your priority list right now, this may actually be the best time to take out insurance like serious illness or life cover.

Are you paying off student loans or have you financed a home? If someone (like a parent) has co-signed a loan for you, they'll be liable for the remaining debt if you die. Having life insurance will help cover your outstanding debts so your loved ones aren't left footing the bill.

Keen to find out more about no-nonsense insurance from FRANK.NET? Let us call you back or get a quote.