The lowdown on pet insurance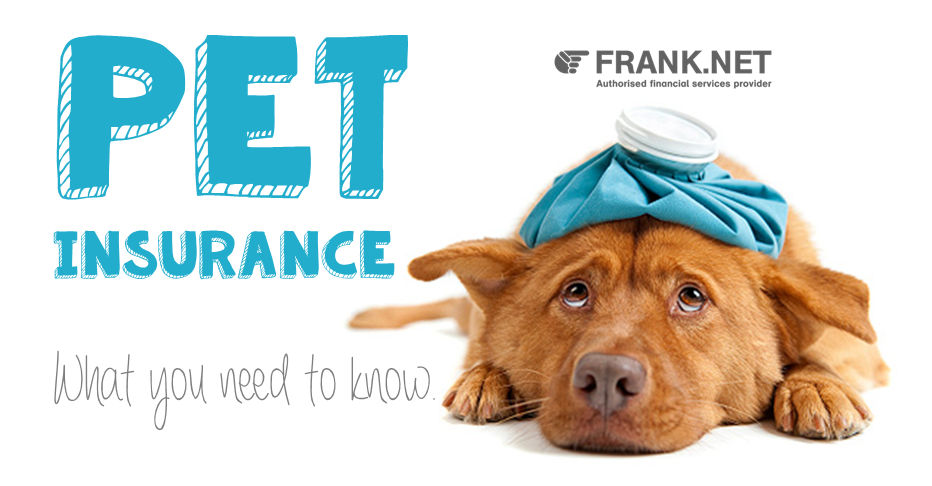 If your fur-kid feels as much a part of the family as the human members (or in some cases, more so), you may be wondering whether there's any insurance available for them. The short answer is yes: pet insurance is becoming increasingly popular with dog and cat owners in South Africa, and it generally refers to short-term health insurance that helps cover the cost of veterinary treatment.

These days, there are loads of treatment options available for your pet, and depending on the procedure or circumstances, vet bills can add up to thousands of rands. Having pet insurance means you don't have to make tough decisions when it comes to weighing up the cost of treatment for your pet.

There are a variety of products on offer and, as with any insurance product, it's a good idea to shop around and consider your options carefully to find one that suits you and your furry friend best. And while many insurers offer set packages that you can choose from, some insurers are now basing monthly payments on your pet's individual profile, looking at factors like breed and age. Some breeds are more susceptible to certain health issues and may therefore cost more to insure. The Telegraph reports that some of the most expensive breeds to insure in the UK include Chow Chows, Boxers, Bull Terriers and Great Danes.

Cover options range from simple accident-only cover through to more comprehensive policies that cover treatments and surgeries for accidents and illness as well as routine care like check-ups and vaccinations. Some policies may also cover alternative treatments, emergency kenneling, and euthanasia, cremation and burial costs. If you have more than one pet, you may also want to explore policies that offer a multi-pet discount.

While exclusions may vary from policy to policy, pet insurance typically doesn't cover pre-existing conditions, elective procedures like dewclaw removal, hereditary conditions and congenital defects, and costs associated with pregnancy.

While you can't get life insurance for your pet in the traditional sense, some pet insurance providers do offer a small death benefit as part of their health insurance package. There are also specialist insurance companies that offer mortality cover for high-value animals like game or livestock.

No, but we do offer no-nonsense Life Insurance of up to R10 million for you and your loved ones of the human kind. If you'd like to find out more, get a quote or have us call you back.

Sources
Telegraph.co.uk